Meet Mariah
Mariah Bell was born on April 18, 1996 in Tulsa, Oklahoma. She is coached by Rafael Arutyunyan and Adam Rippon and trains at Great Park Ice. She resides in Lake Forest, California.
Mariah started skating at the age of 3. When her family was living in Charleston, South Carolina, her older sister Morgan (who now travels with Disney On Ice) started skating at a rink that opened up close to our home. Her mom thought it was easier to also put Mariah on the ice rather than chase her around the rink during Morgan's lessons. Her favorite thing about skating is the ability to share what I am so passionate about with others.
When she's not skating, she enjoys relaxing with her boyfriend (French skater Romain Ponsart) and playing with their pet bunnies, hanging out with friends and family, shopping and paddleboarding.
Favorite Things
Actors: Will Ferrell and Mindy Kaling
Movies: Titanic, Anchor Man 2, Dumbo (2019), and The Lion King (2019)
TV Shows: The Office, The Mindy Project, The Bachelor, and The Bachelorette
Magazine: People Magazine
Podcast: The Ron BurgundyPodcast
Songs: "Call on Me" (Ryan Riback Remix), "The Power Of Love" by Celine Dion, and "You Need To Calm Down" by Taylor Swift
Colors: White, purple, peach and orange
Animals: Bunny, cheetah, and koala
Food: Açaí bowls, chicken, and doughnuts (especially vegan doughnuts from Whole Foods!)
Drinks: Ice sparkling water drinks and fruit smoothies
Quote: "Promise me you will always remember: you are braver than you believe, smarter than you seem and stronger than you think."Winnie the Pooh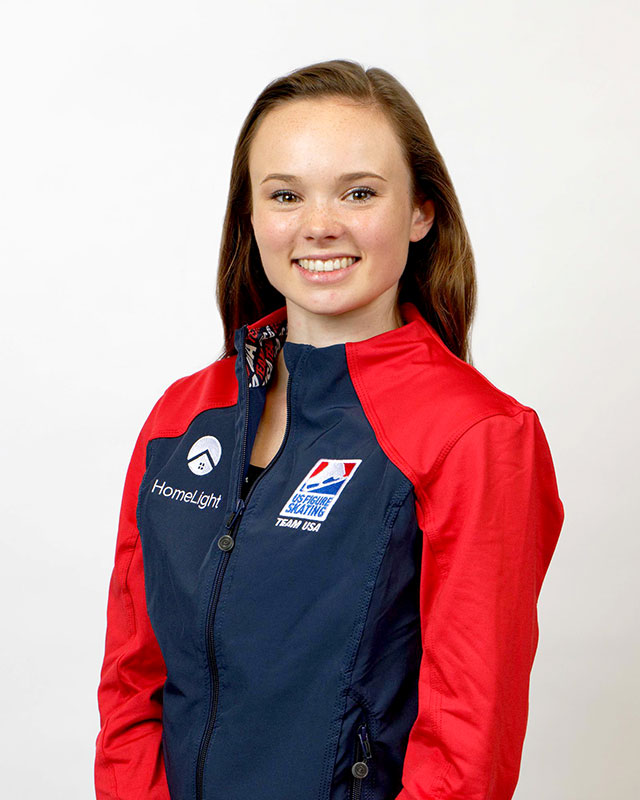 Contact
To reach Mariah, please contact:
Sponsors